Monday morning, Nov. 1, Bishop Barry C. Knestout celebrated Mass at All Saints School, Richmond. During his homily, Bishop Knestout told students, teachers and staff that saints lived by virtues, e.g., kindness, patience and charity, and encouraged them to do the same.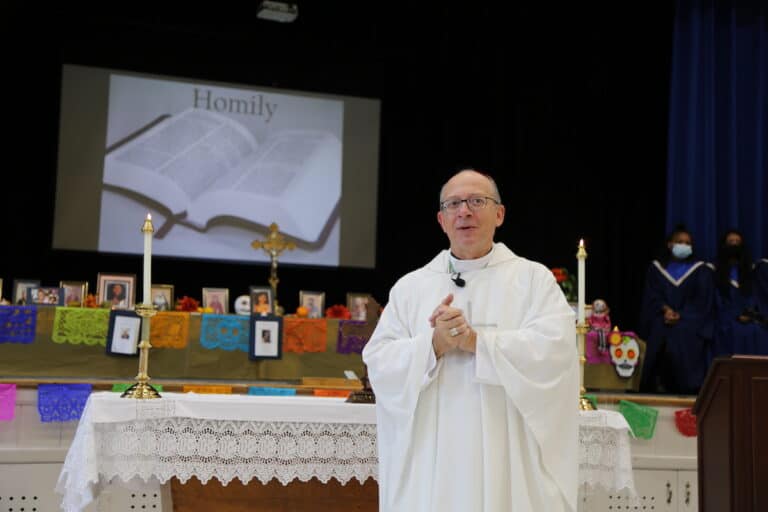 The bishop also blessed additional classrooms that were constructed on what had been a parking area. Building the new classrooms was possible through $1.3 million raised through the school's "The Future is Now" campaign and a $1 million contribution from philanthropist Marcus Weinstein and his wife, Carole, in 2019.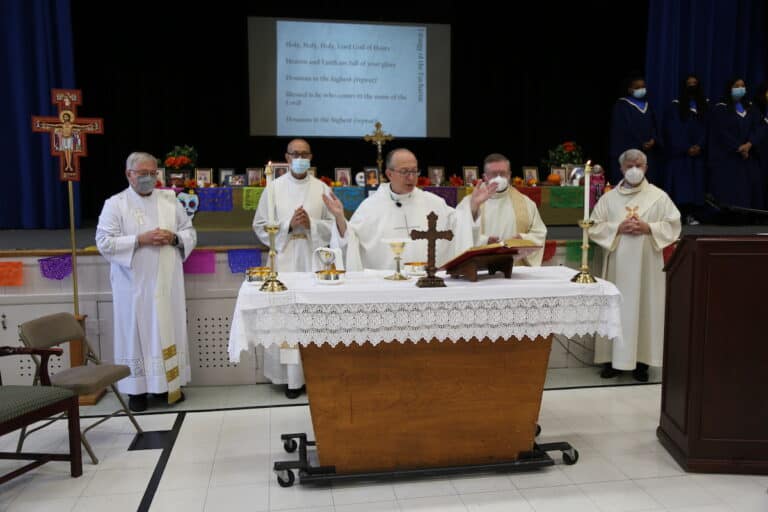 Bishop Knestout will preside at the noon Mass at the Cathedral of the Sacred Heart, Richmond, on Tuesday, Nov. 2, All Souls' Day.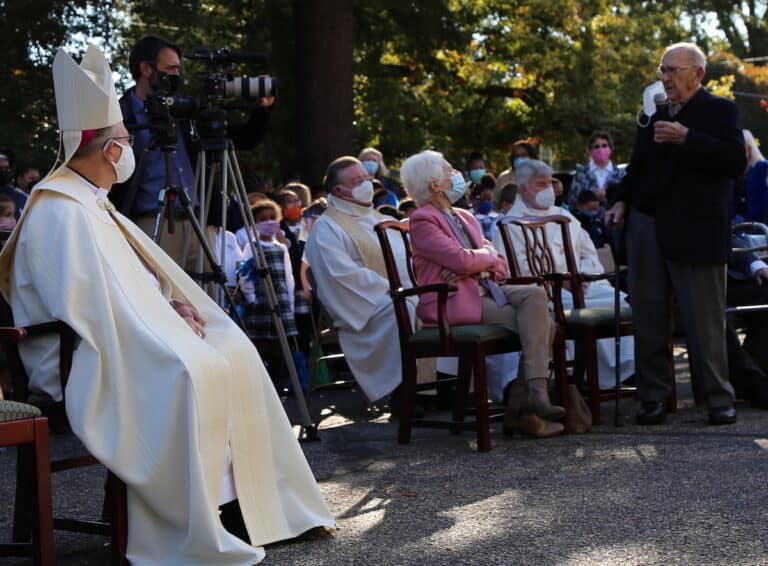 Bishop Knestout will also celebrate special Masses at Mount Calvary Cemetery and Holy Cross Cemetery in Richmond the weekend of Nov. 6-7. Mass at Mount Calvary Cemetery will take place on Saturday at 9:30 a.m. Mass at Holy Cross Cemetery will be celebrated Sunday at 2 p.m. All are welcome to attend.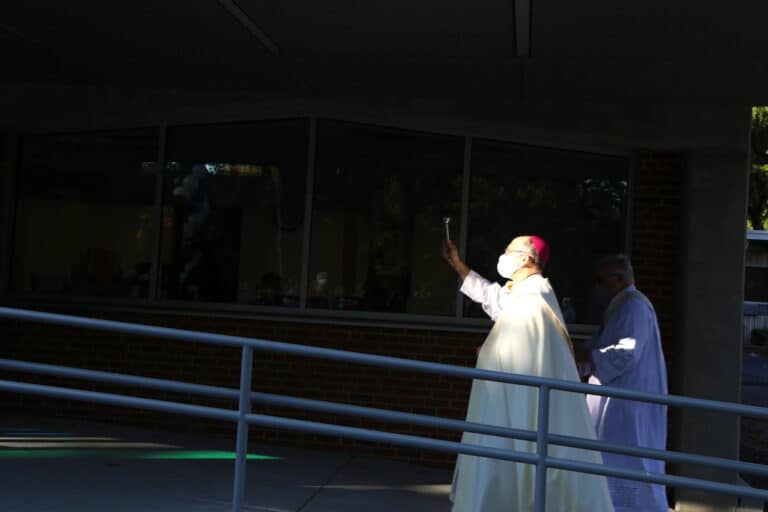 (Photos/ Brian T. Olszewski)