Segura Educational Initiative for Children
Our Segura Educational Initiative for Children seeks to provide access to quality Catholic school education for all Latino children in the Diocese of Richmond. Each diocesan school has a designated Hispanic Representative/Segura Advocate to guide you through the enrollment and financial aid process.  If needed, they provide translation and communication support and serve as a liaison for parent-teacher conferences and meetings.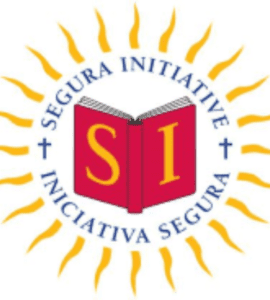 The importance of Catholic Education for
Hispanic
Students
"Latinos who attend Catholic schools are 42% more likely to graduate from high school and 2.5 times more likely to graduate from college than their peers in public schools."
- Alliance for Catholic Education, University of Notre Dame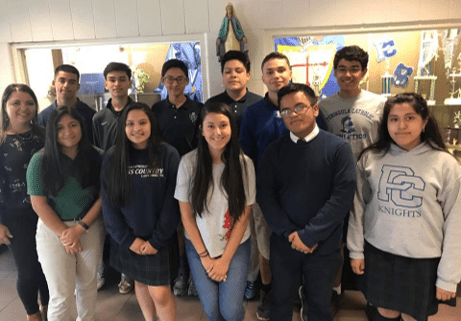 Success Stories – Peninsula Catholic High School
Diego Vega Nazario (Puerto Rico) applied to Virginia Tech. He wants to be a lawyer.

Diana Ibarra (Mexico) applied to few universities and was accepted to more than three.

10th grader (El Salvador) became president of the yearbook club and demonstrates great leadership skills.
Making a Difference for Decades
In 2010, the late Most Reverend Francis Xavier DiLorenzo, Bishop of Richmond, recognized the growth of the Latino population in our Diocese and the need to provide a quality Catholic education to immigrant families. Thus, the Segura Educational Initiative for Children was founded. The initiative was named after Father Juan Baptista de Segura, a Spanish Jesuit missionary who was martyred in Virginia in 1571. The name was also derived from the Spanish word Segura, meaning "safe".
Today our Bishop, the Most Reverend Barry Knestout, continues this important outreach ministry to provide access to quality Catholic education for low-income Latino children in the Diocese of Richmond. The availability of tuition assistance creates opportunities for parents to work together with schools to help their children succeed.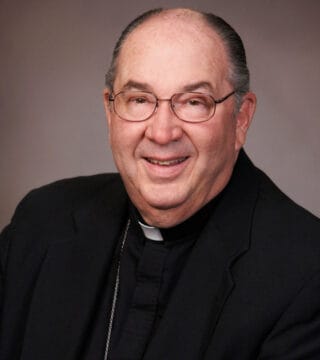 Every Diocesan school has a Segura Advocate
Segura Advocates at each Diocesan school promote Catholic education to keep families engaged in the Catholic church and build enrollment in our schools. They promote Catholic education in the Latino community, recruit students, and help families connect with the school community. The success of the Segura Initiative is due in large part to the extraordinary support these advocates provide.
In addition, this Initiative is committed to providing professional development for Catholic school communities of the Diocese to ensure that they provide innovative instructional programs that foster a comfortable, bi-lingual, Christ-centered environment for all students.
Each year, the Diocean Annual Appeal provides essential funding to support the Segura Initiative. We are grateful to Bishop Knestout and the entire diocese for their ongoing devotion to our schools. Diversity diversity enriches our social relationships and intellectual lives. We learn to respect the unique assets that each person brings to the community and to the life of each individual. We believe our schools should reflect our communities and parishes. 
Hispanic people throughout the world know the value of Catholic education. Today's economic realities can make Catholic schools in America seem like an impossible dream to many families. At its core, the Segura Initiative offers a bridge to a better life and the opportunity to change the trajectory of young lives.