Military Families and Catholic Education
The Catholic Diocese of Richmond and our schools are committed to supporting military students and families who may face frequent relocation or a deployed parent. Every military transfer is unique and our schools work with families to provide assistance along the way. 
of our students are connected to military personnel
In honor of your commitment to our country, we are committed to making your child's educational experience a welcoming encounter.
"We really enjoy the support that was afforded to our family last school year while my husband was deployed to the Middle East for the entirety of the school year. The teachers and staff always checked on us to make sure we were doing okay."
"As a military family who moves a lot (this is our 4th elementary school in 8 years) we see so many different schools and programs. The love and kindness we received from the very beginning and continue to receive to this day is outstanding. It felt like our family was put first from the time we inquired to walking in the first day."
Planning Your Arrival:
Enrolling in Catholic Diocese of Richmond Schools
Review the Enrollment Process and Admissions Requirements for the Catholic School(s) to which you are applying.
Admissions Requirements:

Birth certificate, Baptismal certificate for Catholic students, proof of adequate immunization as required by the Code of Virginia, physical examination within 12 months of entering school in addition to records from previous school and proof of custody where applicable.
Students who wish to enter Kindergarten must be age 5 by September 30th of the school year for which they are applying.

Tuition Assistance & Financial Aid: A variety of need-based tuition assistance and scholarships are available to help make Catholic education affordable. Please refer to the school's tuition assistance information regarding the availability of additional merit scholarships, eligibility requirements and application instructions.
Schools in the Diocese of Richmond admit students of any race, color, national and ethnic origin to all the rights, privileges, programs and activities generally accorded or made available to students and schools. We do not discriminate on the basis of color, race, national and ethnic origin in administration of educational policies, athletic and other school administered policies.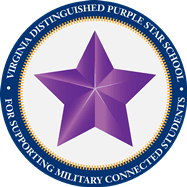 The Virginia Purple Star Designation is awarded to military-friendly schools that have demonstrated a major commitment to students and families connected to our nation's military. Schools that earn the award receive a Purple star recognition to display onsite.
More information about the Purple Star School designation is available from the Virginia Department of Education and the Military Child Education Coalition.
Diocese of Richmond
Purple Star Schools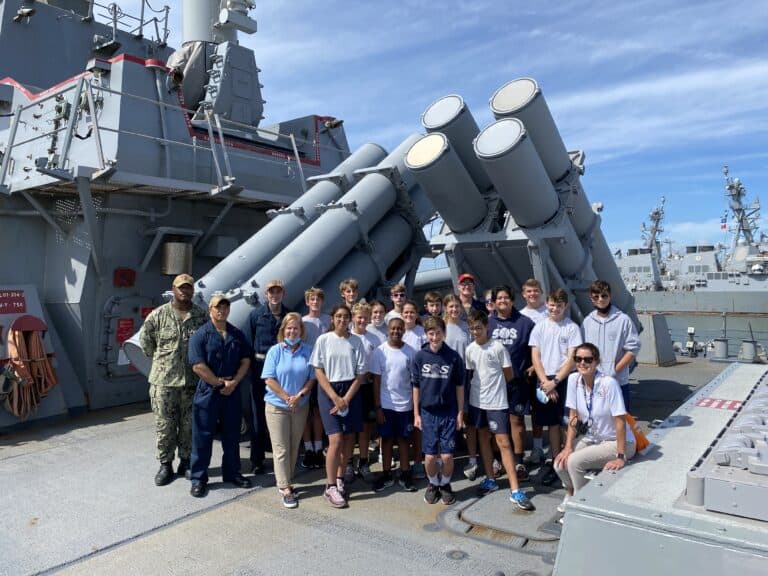 Additional Information for Military Families
Academic Planning
Interstate Compact
Making Connections
Preparing to Move on
Additional Military Resources
Academic Planning
Academic Planning for Military Families
Diocesan schools follow the Consensus Curriculum by the Diocese of Richmond Office of Catholic Schools. Additional information regarding course materials, specific programs and assessments may be obtained from the school to which you are applying.
Support for Exceptional Children: The Diocese of Richmond is committed to educating God's children and recognizes that they come to school with individual needs and unique gifts. The Diocesan program for exceptional children provides procedures to ensure that students' needs are met by the school and provides structures for working with local education agencies to support students as necessary. 
Advanced Academic Programs: Our schools provide opportunities for increased rigor to challenge students with additional course offerings or accelerated curriculum to better meet student needs. This may include honors, advanced placement or dual enrollment options depending on the grade level and school.
Interstate Compact
Making Connections
Preparing to Move on
Additional Military Resources